[dropcap]T[/dropcap]he sentence "Stranger Things are happening" is written on the cover photo of Topshop's Facebook profile dedicated to the second season of one of the most beloved Netflix serie: Stranger Things.
On the 27th of October the second season will finally be released, for the joy and happiness of all the fans.
For this occasion Topshop has decided to anticipate the Halloween atmosphere and the release with a special interior design for the shop in Oxford Circus. They even created special merchandise, perfect to take binge-watching to another level.
The t-shirts, sweatshirts, hats and lunchboxes bear the famous title with its typical lettering that everyone recognizes. Not only, but there are also our favourite characters and a wonderful t-shirt with Barb, whom we will "never forget".
Don't worry fans, you will still be well dressed, in a perfect Eighties style singing to Should I stay or should I go with all your lungs, thanks to Topshop's perfect outfits.
Entering the shop you will be redirected inside the set of the series, with the installation of Castle Byer's tree house, the famous living room with the alphabet written on which wall and the Christmas lights to talk to Will in the Upside Down. You will also find the locations from the second season, like the Arcade in the Upside Down and the laboratory of the bad doctors.
If you're lucky, you could find Eleven somewhere. Or maybe not, who knows. One thing is for sure, you will feel inside your favourite episodes surrounded by your favourite fashion picks from Topshop, always perfectly in step with the latest trends.
Halloween has never been more fun with a new t-shirt, some popcorn and a season to watch overnight. And for anyone who still doesn't know what I'm talking about, Stranger Things is a sci-fi, thriller Netflix original series created by Matt and Ross Duffer. The first season was released last year as a pilot to test the audience. Stranger Things has been the revival of Winona Ryder's fame and it acted as a springboard for the young actors: Millie Bobby Brown, Finn Wolfhard, Gaten Matarazzo, Natalia Dyer, Caleb McLaughlin and Noah Schnapp.
The reason why this sci-fi thriller made everyone fall in love with it, is that it is also a sort of revival of the Eighties and the story is so good that one cannot just not love it.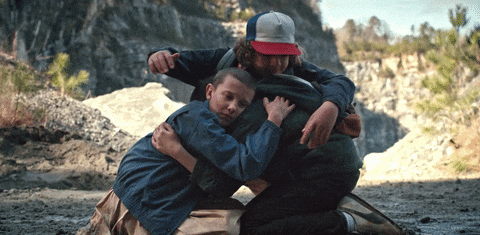 Follow @positive_mag on twitter for the last updates